INTERNATIONAL SEMINARCH 2022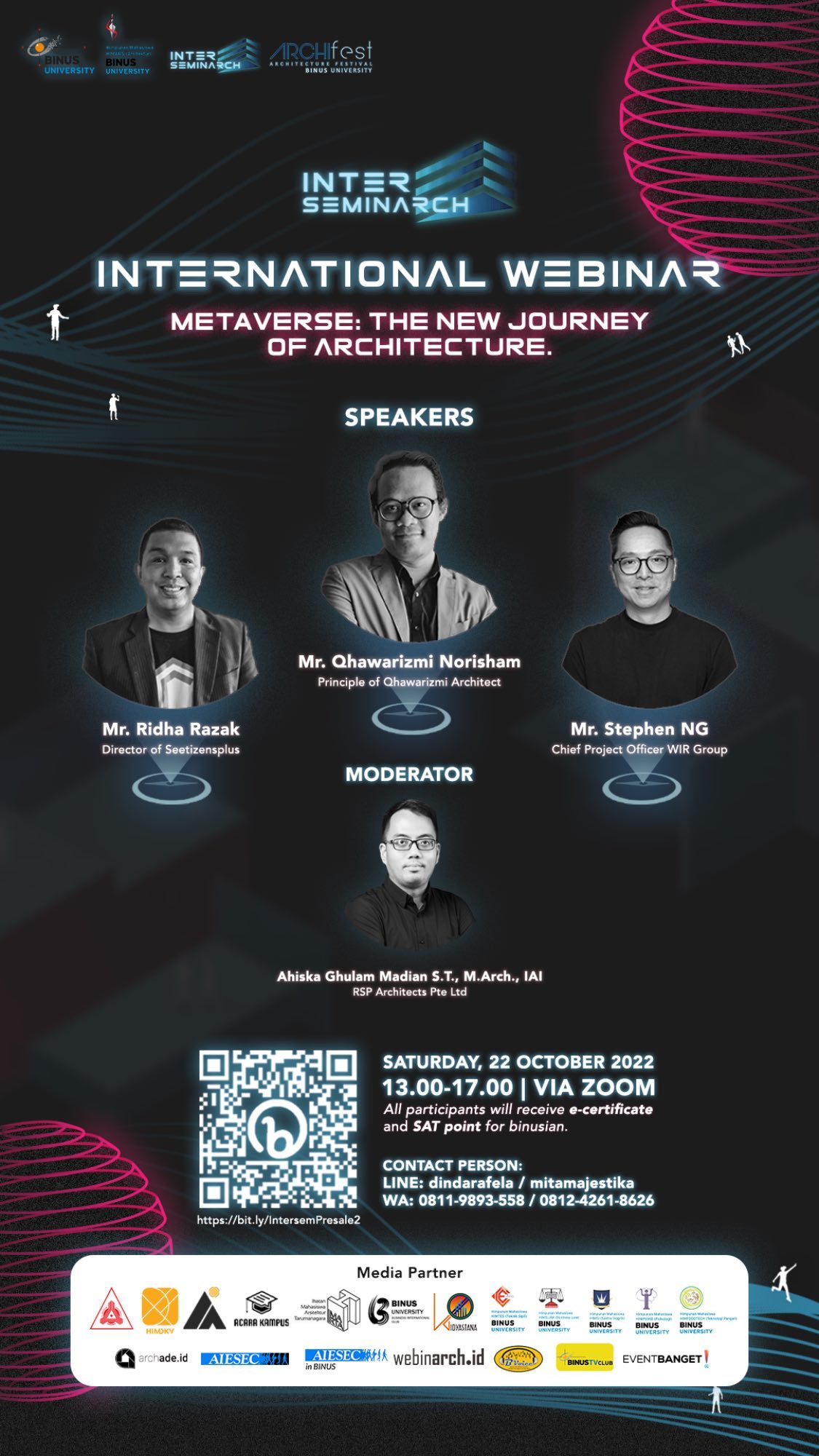 ✨OPEN REGISTRATION PRESALE 2 INTERSEMINARCH 2022!!✨
Hi peeps! We almost close to D-Day of INTERSEMINARCH 2022! INTERSEMINARCH is an International Seminar on Architecture that will present speakers on an international scale. The theme for INTERSEMINARCH 2022 is "Metaverse". The event will present seminars, talk shows, performances, exhibitions, and gatherings.
INTERSEMINARCH proudly present our international speakers:
• Mr. Stephen Ng (CPO of WIR Group Metaverse)
• Mr. Ridha Razak (Director of Seetizensplus)
• Mr. Qhawarizmi Norhisham
Check out the full details below!
🗓 Date : Saturday, 22 October 2022
⏰ Time : 13.00 -17.00 WIB
📍Place : ZOOM
💸Ticket : 50k
✅Benefits :
SAT Points
E-Certificate
Knowledge
Inserted below is the contact persom if you have any questions!
👤Dinda Rafaela
Line: dindarafaela
WA: 08119893558
👤Jumita Majestika
Line: mitamajestika
WA: 081242618626
Registration Link
https://bit.ly/IntersemPresale2
Let's go, register yourself immediately to take part in the 2022 INTERSEMINARCH event🤩