Calligraphy-covered Museum of the Future nears completion in Dubai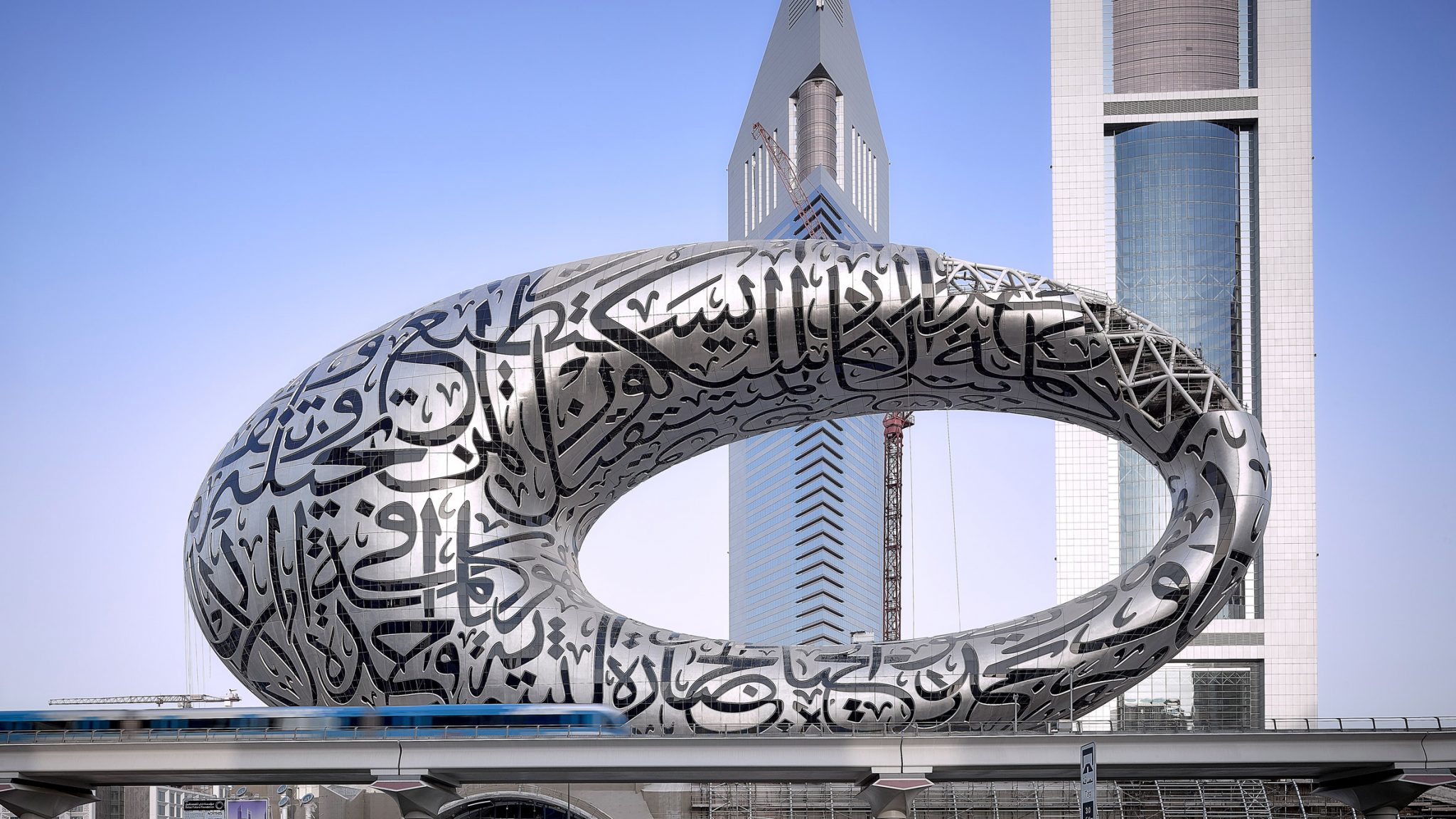 Photos reveal the Museum of the Future in Dubai, which was designed by architecture studio Killa Design and engineered by Buro Happold, with its exterior largely complete.
Created for the Dubai Future Foundation, the Museum of the Future will contain exhibitions on innovative design and was designed to have a dynamic form that represents the Dubai government's view of the future.
Located alongside Dubai's elevated train line a short distance from the Burj Khalifa, the torus-shaped building forms a ring around a void that was designed to represent unknown knowledge.
Read more via Dezeen