Structural Design of Zaha Hadid's 1000 Museum Revealed in CAD Drawings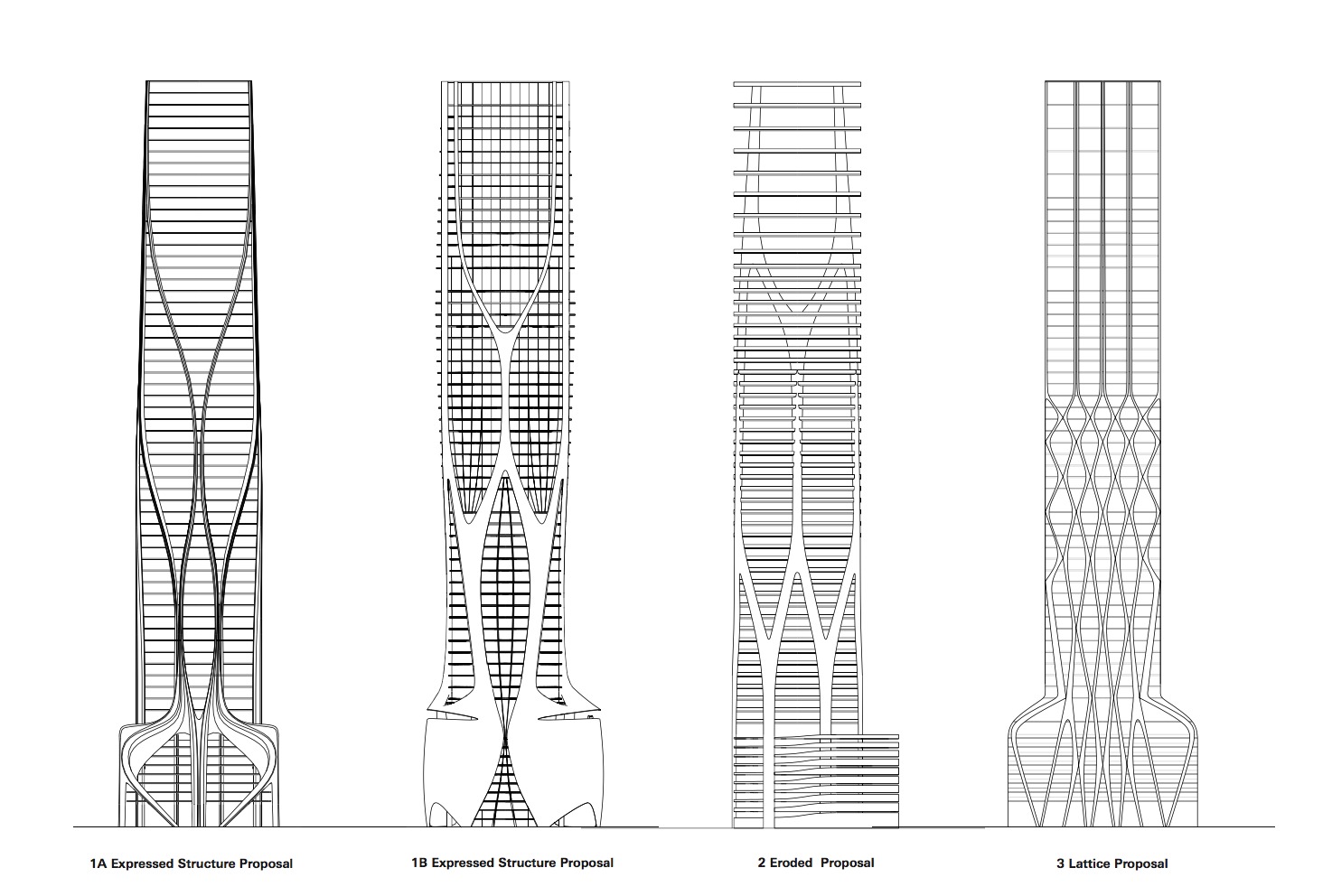 Structural Proposals. Image © Zaha Hadid Architects
As Zaha Hadid Architects' 1000 Museum residential tower in Miami continues toward its December 2018 completion date (tracked by this nifty countdown clock), the computer drawings for the structure have been revealed, showing the complex structure in section, elevation and detail.
Construction of the 62-story skyscraper is getting close to topping out as it rises past its neighbors on Biscayne Bay.
Check out the drawings below as well as the latest interior and exterior renderings in the gallery at the bottom of the page.
(Read more via archdaily.com)