7 Reasons Why You Should Have a Green Roof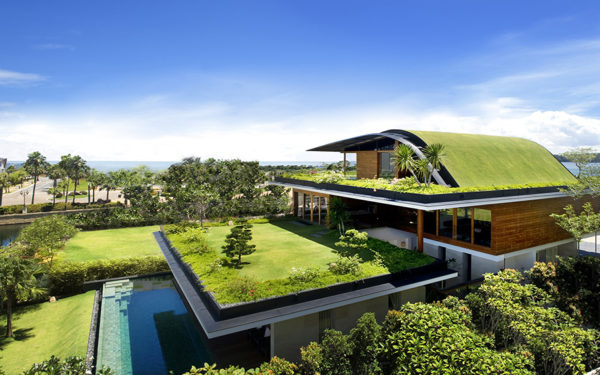 Meera Sky Garden House – Courtesy of Guz Architects
Need to cool down your home's interior without the expenses of electricity bills? Do you live on a noisy block and can't take it anymore? Do your gutters flood every time it rains?
Green rooftops can help you with all of that and more. Here is how:
1. Houses in rainy countries sometimes face the problem of overflowing gutters after heavy rainfall. Green roofs can absorb up to 80% of the rain and voila! No more flooding.
2. If you live in a sunny country, you will probably have a brittle roof, with cracks, that constantly needs maintenance. Green rooftops can significantly counteract that and help protect your roof.
(Read more via arch2o.com)