8 Lessons On Succeeding as a Firm, From the Business Mind Behind BIG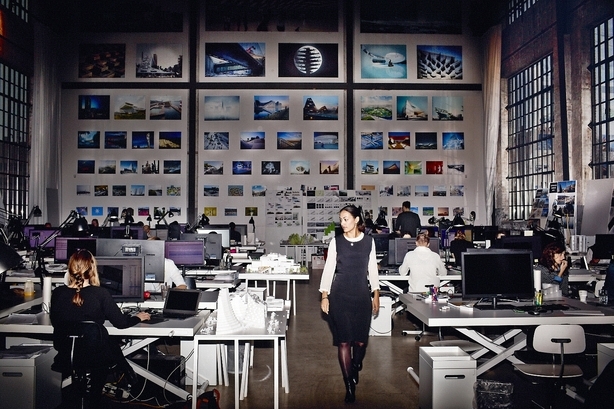 This article by Sheela Maini Søgaard, partner and CEO of BIG, was originally published by DesignIntelligence as "BIG Lessons: Eight Key Points That We Focus(ed) on in Our Growth Process."
When I joined BIG–Bjarke Ingels Group in 2008, we had one office, one partner, and 45 employees. Eight years later we have 12 partners and more than 400 employees in Copenhagen, New York, and London. As we continue to expand our reach, projects, and staff I have awarded myself the luxury of looking back and distilling what has made a difference so far. These are my top eight lessons for having secured the successful growth of BIG over the past eight years.
Lesson 1: Design and Business, Hand-in-Hand
In Formula One racing, it's easy to focus too much on the car and driver because that is what we see during the race. But the pit crews, equipment and other behind-the-scenes support systems are just as important if you want to win.
Architecture is the most visible part of our organization, but we are focused on business operations too. Business is not in opposition to design. A well-managed business environment will support the delivery of design. During our growth we have learned that it is not only reasonable but also necessary to think analytically about our organization. If I could go back and change one thing, I would have hired more of the right operations people earlier on. Every single one of them has brought home their salary several times over. The better support and infrastructure we offer through operations, the more our designers can focus on what they do best.
(Read more via archdaily.com)