Rafael Aranda, Carme Pigem and Ramon Vilalta Named 2017 Pritzker Prize Laureates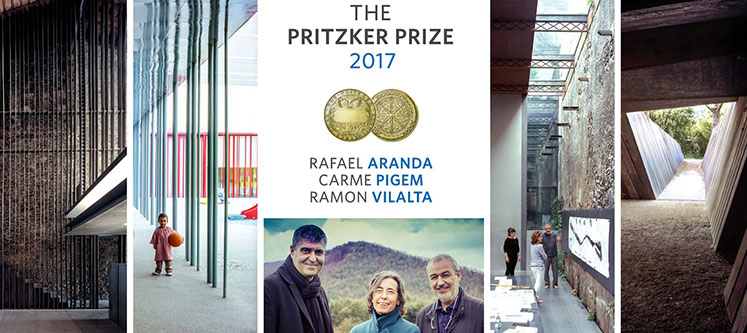 Rafael Aranda, Carme Pigem and Ramon Vilalta have been named as the laureates of the 2017 Pritzker Prize. Their projects emphasize materiality and craft – considered use of color, transparency (and thereby light) define an oeuvre which ranges from public buildings to houses, a kindergarten and a winery.
The three architects—all of whom are Spanish Catalan and originate from Olot, Girona (where they are all presently based)—have worked collaboratively together as RCR Arquitectes since 1988; they simultaneously graduated in Architecture from ETSAV, the School of Architecture in Valles (Escola Tècnica Superior d'Arquitectura del Vallès) a year prior. This 39th incarnation of the Prize represents the first instance in which three architects have been recognized at once, and only the second time—following Rafael Moneo in 1996—that Spanish practitioners have been honored.
(Read more via archdaily.com)