International Seminar Rainwater Harvesting by Christ Holt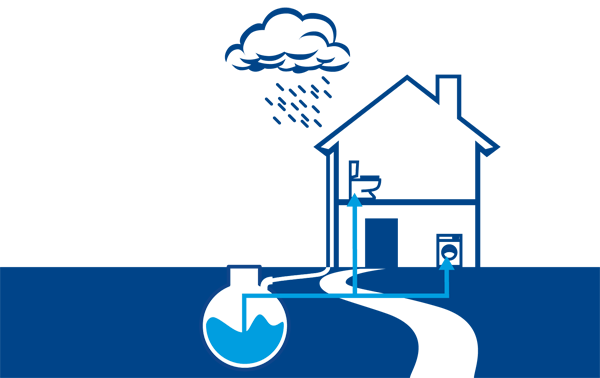 Photo: Solar Times Bureau
Seminar International Rainwater Harvesting at Housing and Office by Dr. Chris Holt ( The University of Northampton)
Thursday, 29 October 2015 | 11.20 – 12.30
Auditorium Lantai 4, Kampus Anggrek Universitas Bina Nusantara.
Chris Holt's Profile:
Senior Lecturer
E-mail: christopher.holt@shu.ac.uk
Contact address
Sheffield Hallam University, Level 3 Norfolk Building , City Campus, Howard Street, Sheffield, S1 1WB
Main Duties
Assistant Course Leader, BSc (Hons) Quantity Surveying,
Module Tutor:
BSc(Hons) – Costing 1; Cost Planning; Measurement 2
BSc(Hons) Top Up(Malaysia) – Quantity Surveying Practice
FdSc Construction Management (Kier) – Measurement A
MSc Construction/Project Management – Contract Procurement
MSc Construction/ Project Management(Distance Taught) – module delivery team ( Dubai and Sri Lanka)
Continuing Professional Development(CPD) – Contract Administration
Academic and Professional Qualifications
Fellow of the Royal Institution of Chartered Surveyors (FRICS) ( Quantity Surveying)
(formerly a member of Institute of Quantity Surveyors – final Quantity Surveying exams 'Masterman Gold Medallist')
Member of the Chartered Institute of Building
Certificate of Education
National Vocational Qualification – Assessor Verifier qualifications – D32,D33,D34,D36
Professional Biography
On leaving college in 1970, I joined John Laing Construction Ltd as a 'Site Production Controller' which involved the procurement of materials and plant. I also had to produce Master, Short Term and Weekly programmes ( bar charts, schedules etc.) and operate the site bonus system.
In the mid-seventies, I joined Stockport Metropolitan Borough Council, Greater Manchester, Quantity Surveying Department as a Capital and Revenue Estimator Surveyor, and over a period of years progressed into the ' Project Quantity Surveyor. I completed my time with Stockport MBC as the 'Chief Building Surveyor' within the Housing and Environmental Health Division.
For a short period of time, I was employed by a small, private residential development company, as their ' Chief Development Surveyor, although I had contact with the company, over a longer period as their Consultant Surveyor.
At the end of the 1980's I joined Manchester College of Arts and Technology, as a Senior Lecturer in Quantity and Building Surveying. My role was to deliver lectures for students who were taking the three tiers of RICS/IQS external exams, the HNC in Building Studies and our BSc (Hons) Part -Time Quantity Surveying degree (awarded through Salford University)
In the early nineties, I was part of the academic team who developed and launched a part time honours degree in Surveying ( Building , Quantity and Valuation Surveying) in conjunction with the University College of Salford
My other roles within the Manchester College of Arts and Technology was Head of the Built Environment Department, Programme Co-ordinator for the full time GNVQ, the work based NVQ, and our part time Higher National Certificate in Building.
In 2007, I joined Sheffield Hallam University as a Senior Lecturer in Quantity Surveying and over the first two years held the position of Quantity Surveying Course Leader.
Teaching Interests
My subject specialism are Measurement, Costing, Construction Finance, Contract Procurement, Quantity Surveying Practice.
Research and Scholarly Activities
Over the years I have been a participant in various RICS and CIOB education research seminars.
In the early 2000's I was seconded onto CIOB Greater Manchester Branch, Building Surveying Faculty development team
I have also written two modules for BTEC Built Environment First Diploma
Within the1990's also undertook post graduate research, at the University of Manchester Institute of Science and Technology (UMIST), into the 'Clients Needs from the Building Surveyor'.
Professional Activities
I am a Fellow of the Royal Institution of Chartered Surveyors, and have practiced in Quantity Surveying, Building Surveying and Senior Construction Management.
I am a Member of the Chartered Institute of Building and I held the posts of Secretary and Chair of the Greater Manchester Branch of the Chartered Institute of Building from 2000 until 2004.
Other Responsibilities
As mentioned, I have been part of a post graduate team composing module papers for a 'distance taught programmes' for Dubai and Sri Lanka
The modules that I was involved with were Contract Procurement; Quantification for Construction; Finance and Law; Project Administration; Project Management Practice.
On behalf of the University, I have delivered RICS CPD session in Sheffield, Newcastle and Manchester the subject matter being the JCT vs NEC3 form of construction contracts. Further CPD session will be delivered at Derbyshire County Council offices