Tools of the trade: Sketchbook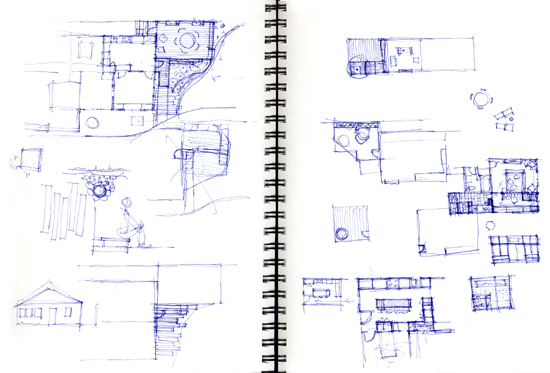 I'm not talking about "tools" like that guy in freshman studio who would get his guitar out and play Dave Matthews Band songs to impress (or depress) chicks in your class…I'm talking about tangible items that help you carry out the day-to-day tasks of being an architect.
For the first installment of TOTT (yes I just acronymed that) I thought I'd write about one of the tools that I have used continuously since before my days in architecture school.
THE SKETCHBOOK
Architecture schools typically have a sketchbook on their mandatory freshman supply list. In my opinion it is one of the most important tools to help one document, problem solve, practice drawing and archive their career as an architect.
(Read more) Via http://www.lifeofanarchitect.com/tools-of-the-trade-sketchbook/